A realtor can be extremely helpful when you are buying a home. Every real estate agent has a slightly different approach to the home buying process. However, there are certain things that every real estate agent should do for you as a buyer. As a buyer, your expectations should be met and if possible, exceeded by your real estate agent.
Use the following list as a guide for finding the right agent for you even if it's not us. These are critical things a real estate agent should be doing for home buyers. If you find a potential agent that says he or she won't do the things on this list, keep looking. When you find a quality agent, he or she will be more than happy to take care of these things.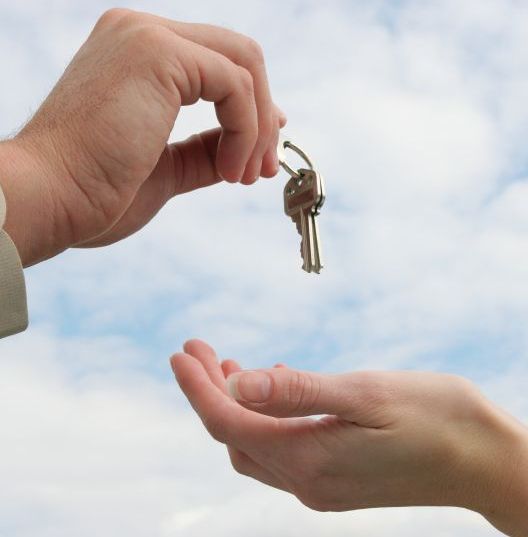 1. Find an Realtor with various accreditations.
Sure, having a good work ethic can allow you to become an realtor but what sets a GREAT realtor apart? Your agent should be someone who took extra initiative to serve a specific market and met all requirements to claim a designation with their expertise, knowledge, and experience. View all of our Accreditations here.
2. Get you pre-approved.
A realtor is defined by his/her network. If your realtor is in good standing with other trusted agents, organizations, and their community that is a good sign. They will be able to offer you options for lenders, and othe professionals that will be involved in your home buying process.
You want to be pre-approved so you know how much you can spend, so if you aren't already – talk to your real estate agent about getting it done.
One thing to keep in mind is the differences between being pre-approved and pre-qualified. These two mortgage terms are night and day in their meaning. You want to be pre-approved which means the lender has verified your income, employment and run your credit. A pre-qualification letter in most circumstances does none of these things. Frankly, it is not worth the paper it is written on.
An exceptional seller's agent will insist upon having a solid pre-approval letter so make sure you get one!
3. Help find you a home
House hunting is a tiring process at the best of times, requiring you to make concessions so that your dreams can match up with the reality of what is available and what you can afford. One of your Realtor's key jobs is to help you clarify what you want most, and find you options that meet your specifications as much as possible. The best real estate agents are going to counsel you on location, neighborhood, schools and other factors.
Your agent should help you determine the best locations for you to look based on what you're looking to achieve, including the type of neighborhood you want, schools for your kids, etc. If driving you from house to house is all your real estate agent is doing, you might want to look for someone else!
4. Negotiate an offer.
Your realtor's goal should be to get you the best possible deal which means they know how to negotiate well. The best negotiators know the value of what they are attempting to buy or sell, which is what makes them so useful.They should be advising you on what your initial offer should be and how to proceed accordingly when the seller responds.
He or she should know how to effectively negotiate to get you the best possible price on the home of your dreams. Ultimately you are beholden to the market, but that doesn't mean a good negotiator can't tip the scales in your favor.
5. Help with picking a home inspector.
Just like real estate agents, some inspectors are better than others. Your Realtor should know the best home inspectors in the area and help you choose one that you can depend on to give you the low down on the true state of any home you are interested in buying.
6. Attend the home inspection.
Even the best home inspectors can miss things, and even the most knowledgeable inspectors can fail to accurately convey the information they find to you as a buyer. Your realtor should be at the home inspection to hear exactly what the home inspector finds.
When the home inspection is over and you are given the report from the inspector an excellent agent will counsel you on what should be brought to the seller's attention.
If your agent is not in attendance it is awfully hard to understand what the issues are and then negotiate them. Make sure you find out up-front if your agent will be at the inspection. If they say it is not their "policy" to go, insist they be there. Unfortunately, in this business, there are a lot of lazy agents that will try to get away with doing as little as possible.
7. Negotiate any home inspection repair requests.
The information you get from the home inspection can provide you with leverage in negotiations. You can request repairs based on the information from the home inspection, and you can sometimes get concessions based on the problems found in the inspection. Your Realtor is best qualified to negotiate these things because he or she is most knowledgeable about how each issue affects the value of the home.
Skilled buyer's agents will direct you what to keep your focus on and what to let go.
Your Realtor can also verify that there are no permitting issues with the home. Sometimes homeowners make changes to the home without getting the proper permits, which can present major problems to you as a buyer. You want to know about any of these hurdles before you buy.
8. Communicate with seller's agent throughout the sale.
Everyone needs to be on the same page for a home purchase to go smoothly. Your real estate agent will be responsible for keeping everyone informed, including the seller's agent.
9. Monitor your loan commitment.
Excellent buyer's agents are always staying on top of things including monitoring the buyer's mortgage commitment. Smart agents also make sure buyers understand they need to maintain their current credit status. Mortgage mistakes can be quite common, especially among first-time home buyers.
The pre-approval you got for your home purchase is a fragile thing, based off of the information given to the lender at the time of the pre-approval request. Any changes to your financial situation could make it impossible to get the loan or reduce the amount of the loan available to you.
Your real estate agent should monitor the status of your loan and advise you on how to protect your approval. He or she will make sure that you understand not to make any large purchases or take out any loans, like buying a car, before you close on the home.
10. Finalize all loose ends for the closing.
You only need to make it through the closing to finally get your home. But there are a surprising number of details involved in a closing, all of which need to be wrapped up before you officially become the owner of the home. Failing to take care of everything could cause the closing to fall through.
Your agent will finalize all the loose ends so that the closing goes through without a hitch, and will be there alongside you at the closing so you have support and advice should you need it.