1. Create wainscoting by buying frames from a craft store and painting them to match the wall.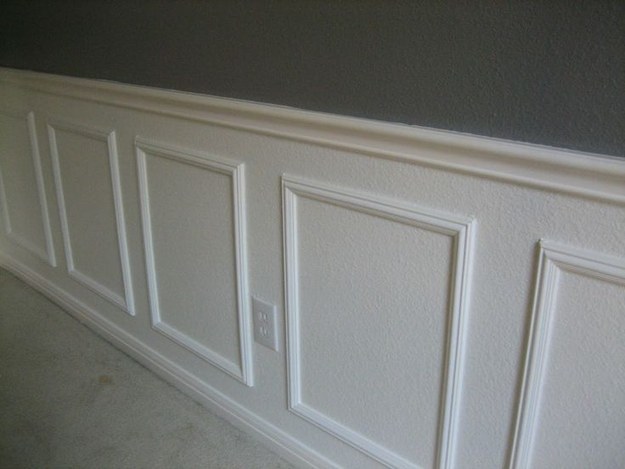 See how they did this here.
2. Regrout that shower.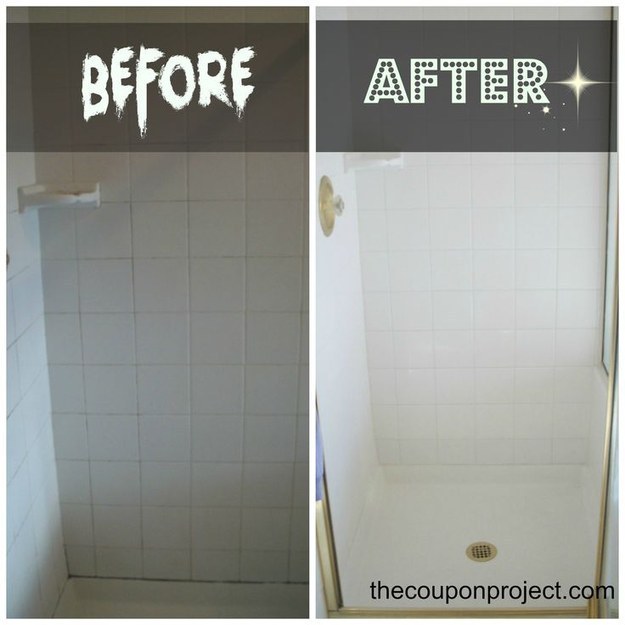 You will live your best life with a mold-less shower. Directions here.
3. Use peel-and-stick tiles to cover up a leaked-on cabinet bottom.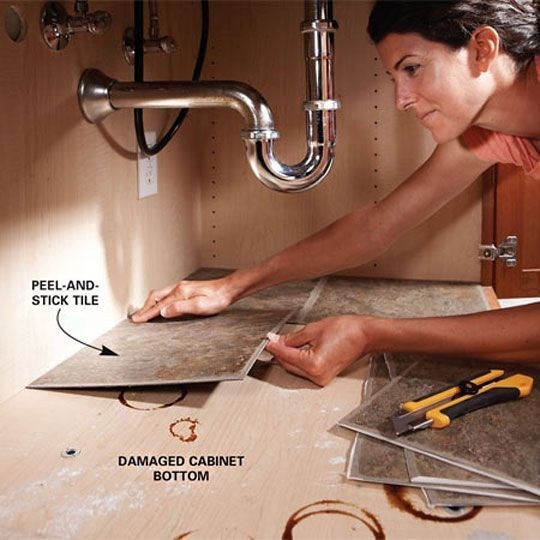 Directions here.
4. Give your living room sofa a little perk by re-stuffing the cushions.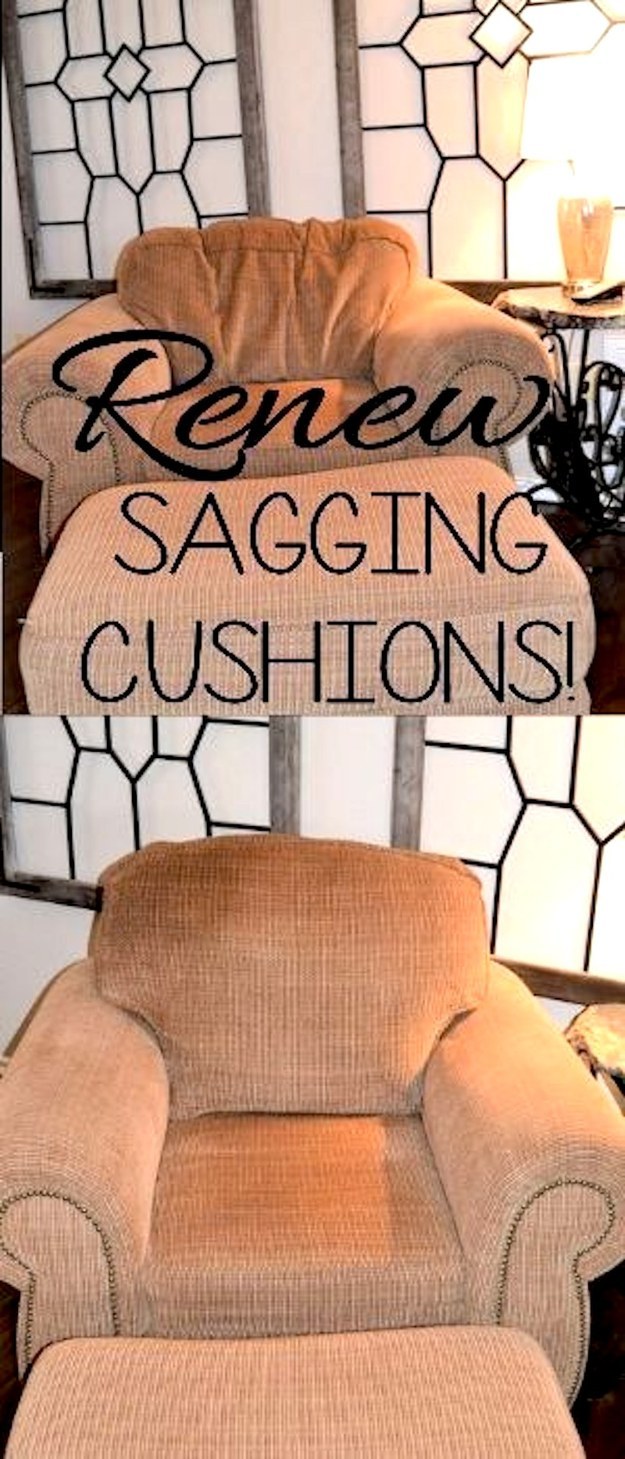 Directions here.
5. Turn your address number into an address planter.

Project tutorial here.
6. Coat your new kitchen countertop to look like an expensive stone.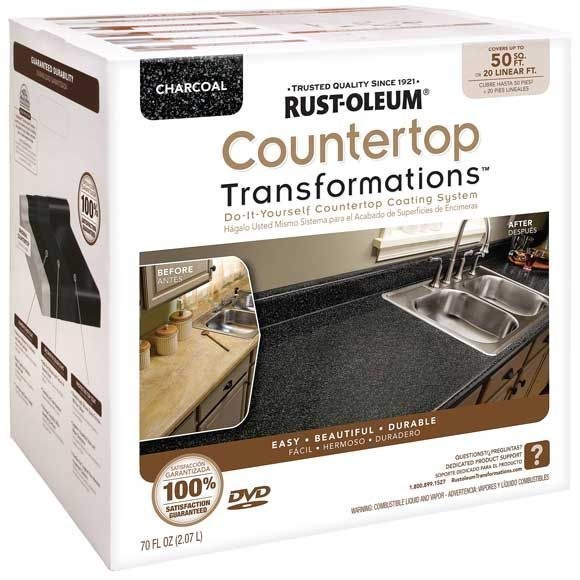 Get more details about this product here.
7. Turn your cheap dining room table into something straight out of a Restoration Hardware catalog.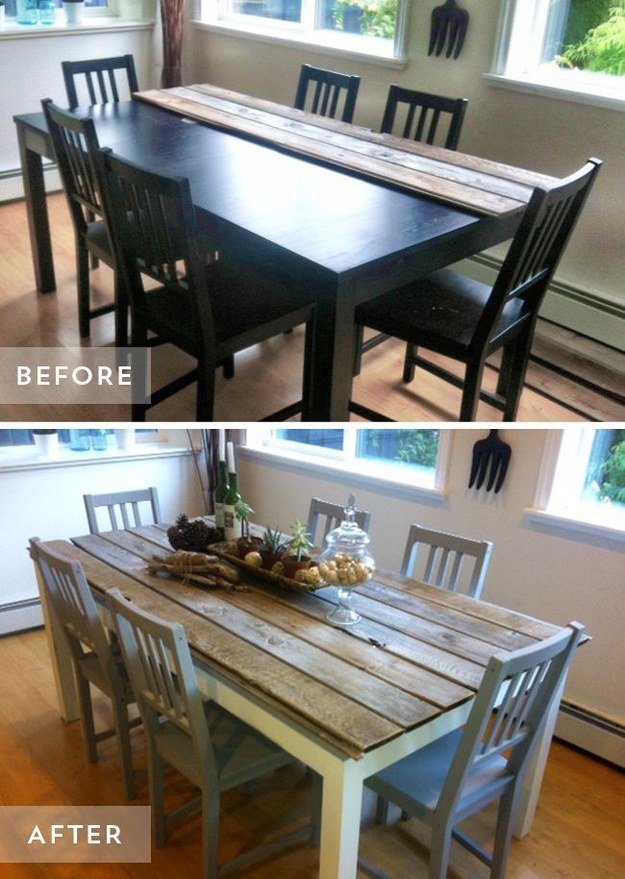 Tutorial here.
8. Make new curtain rods out of copper pipes and fittings.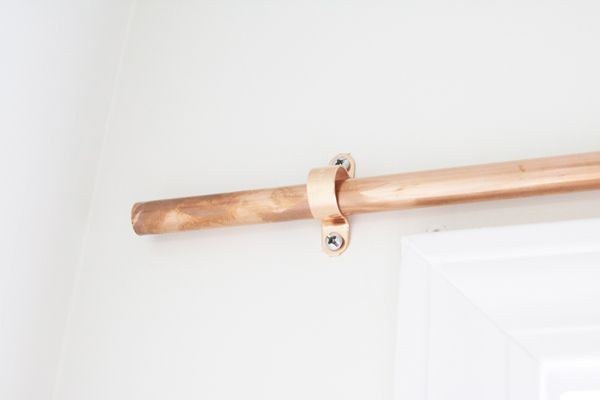 Tutorial here.
9. Replace your boring air grille with sheet metal you can buy at any hardware store.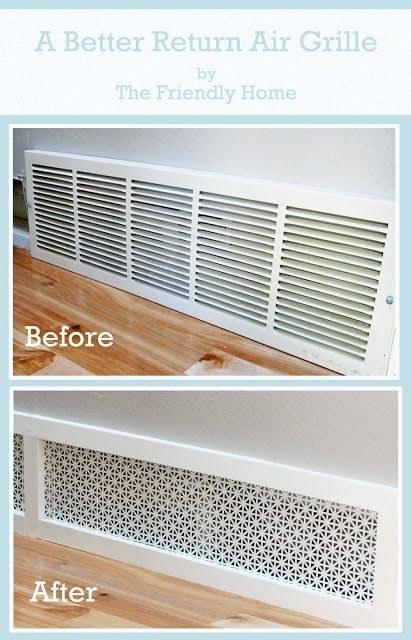 Always wondered what those sheets of metal with the cool designs on them were for? Now you know.
10. Remove your vents and spray paint them.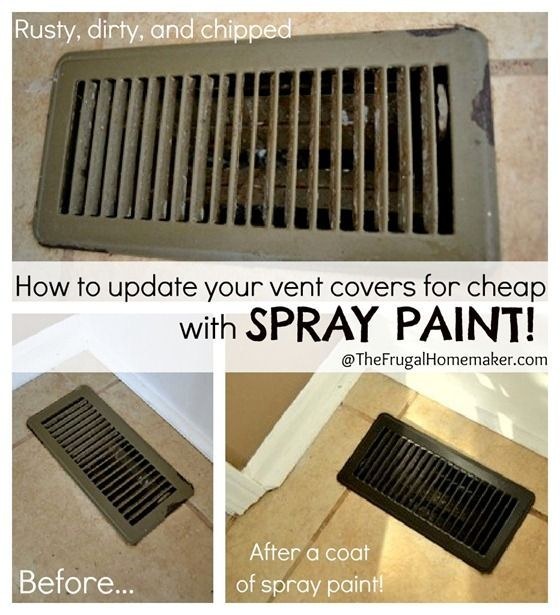 Crazy how a fresh coat of paint makes everything look so clean.
11. Use kitchen cabinets and IKEA butcher block counter tops to fake the look of built-ins.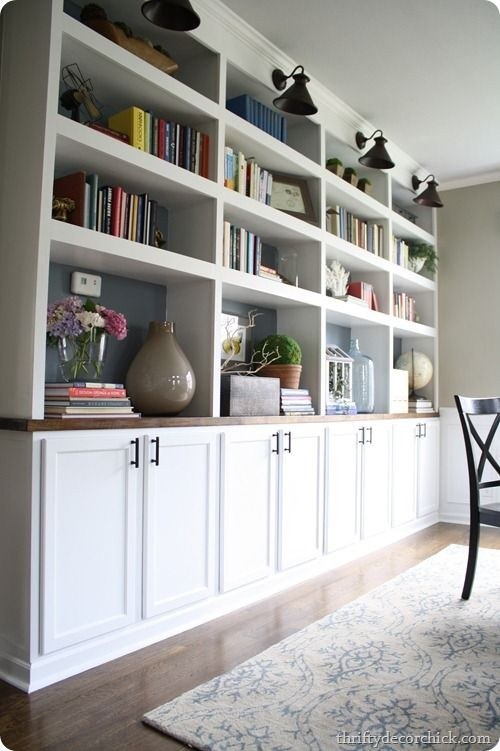 thriftydecorchick.blogspot.com
See how she did this here.
12. Turn your blinds into Roman shades.

Directions here.
13. Replace the rod in your coat closet with hooks — everyone will be so much more likely to hang up their coats!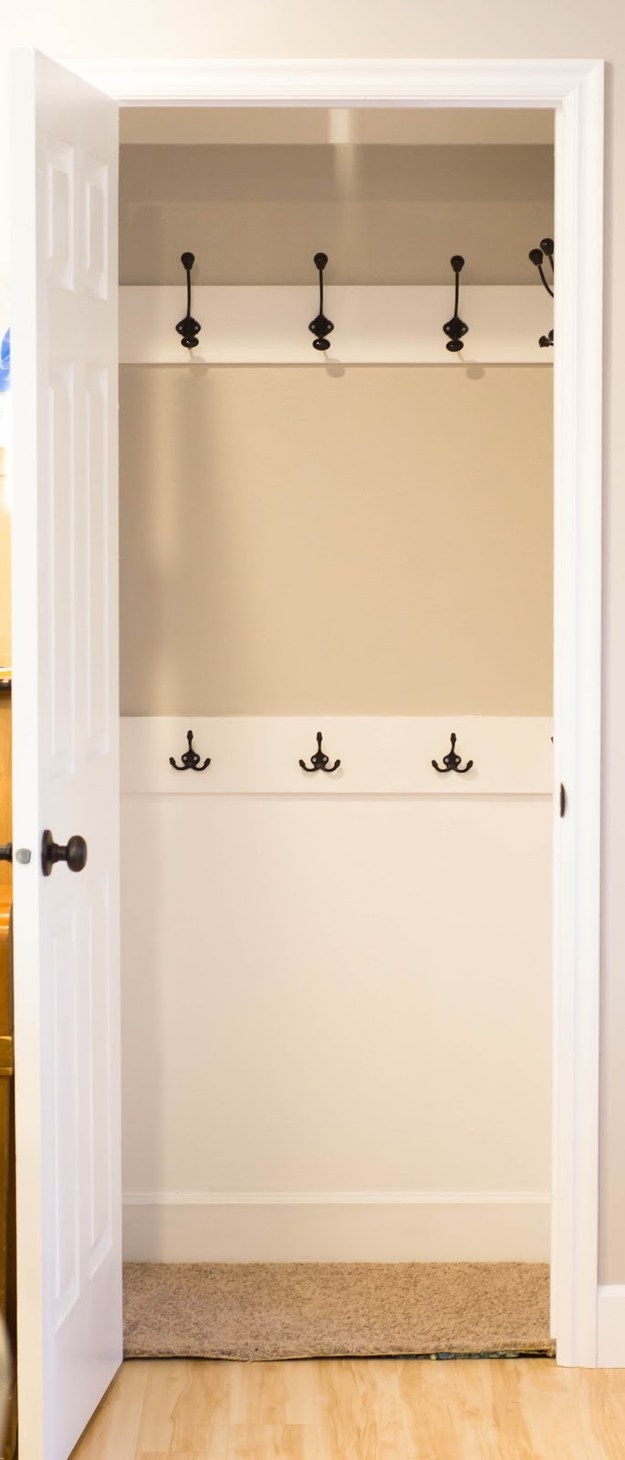 So simple, so genius.
14. Caulk and repaint your moldings so they look like new.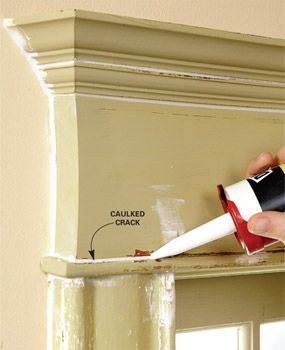 15. Add vintage shutters to a bookcase.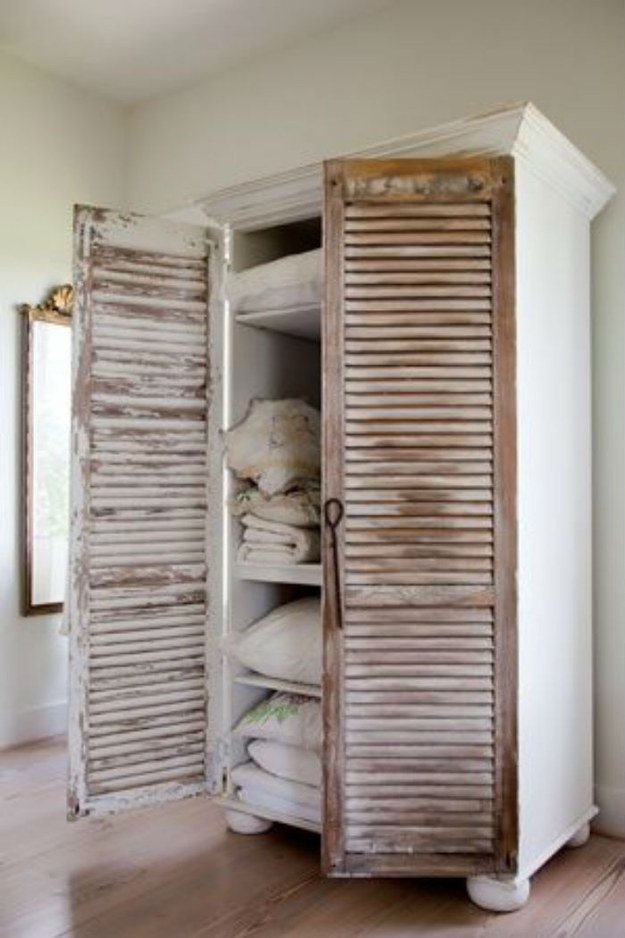 16. Use square molding to frame a mirror (no miter saw necessary).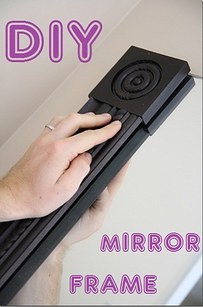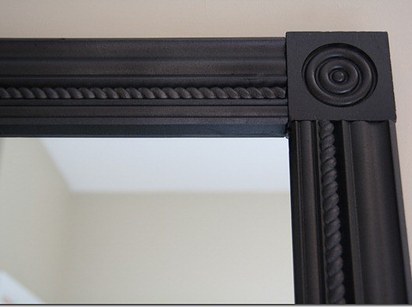 Get the directions here.
17. Or just glue tiles around the border.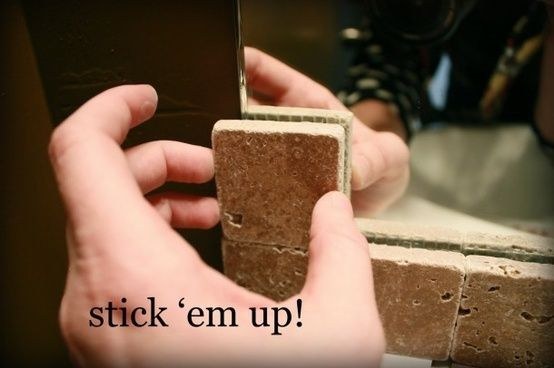 18. Make a classy gallery wall for $20 or less.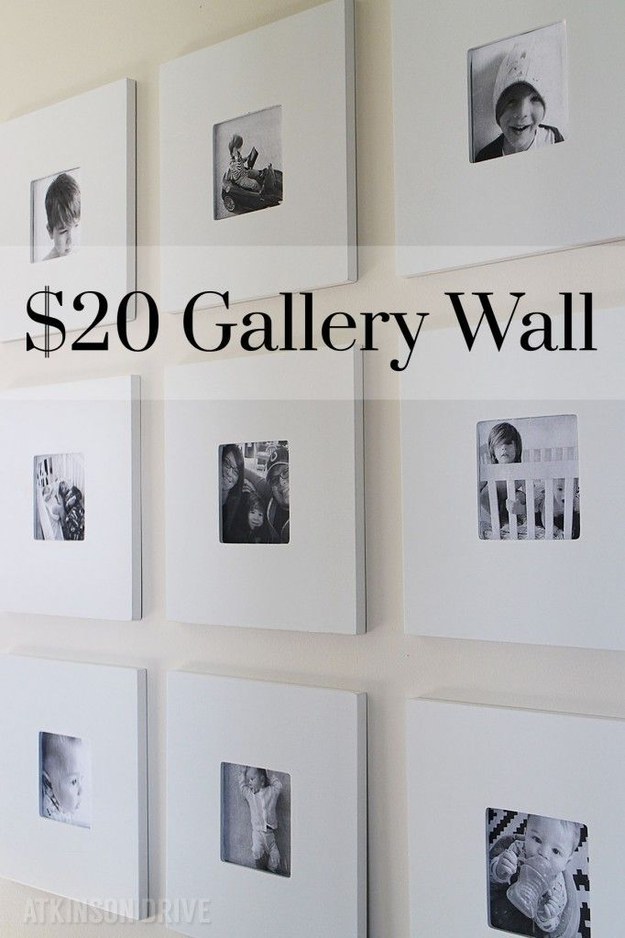 See how they did this here.
19. Hang mirrors on your bifold closet doors.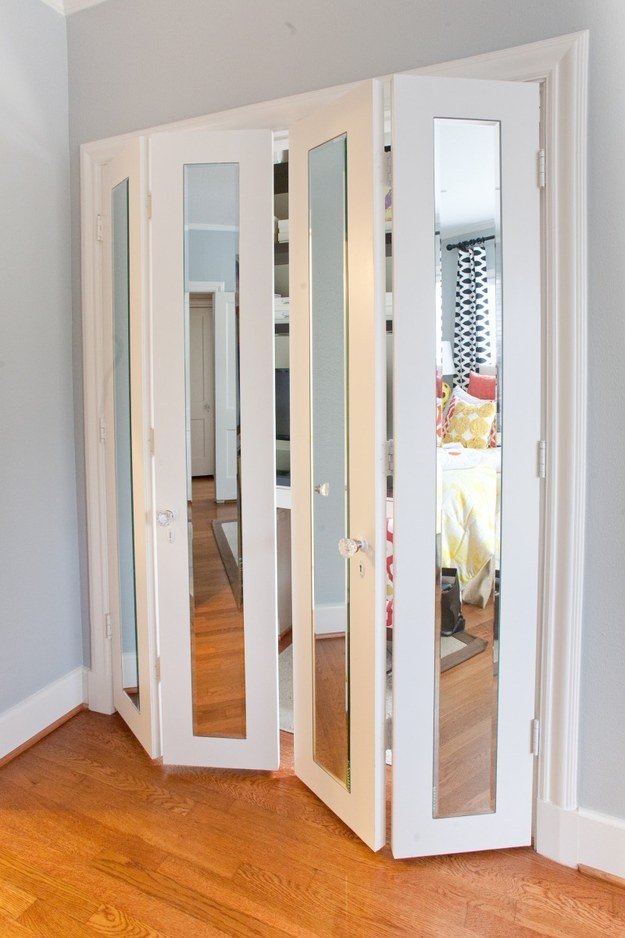 It's almost like having one big wall-length mirror.
20. Keep your dirty, rain-soaked shoes on a pebble-filled tray.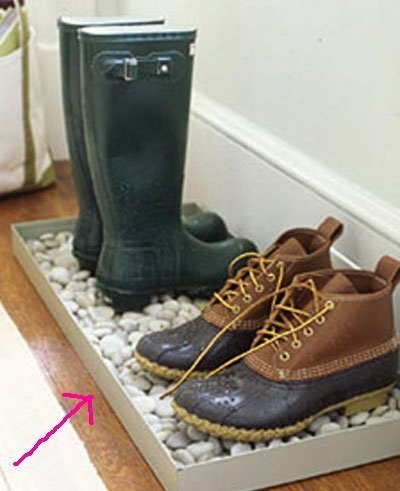 21. Use a bookcase as a headboard.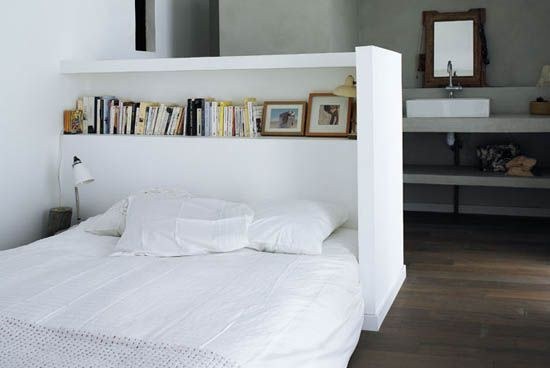 Really opens up your options as to where you can put your bed.
22. Make an easy bar for your balcony out of a piece of countertop and table legs.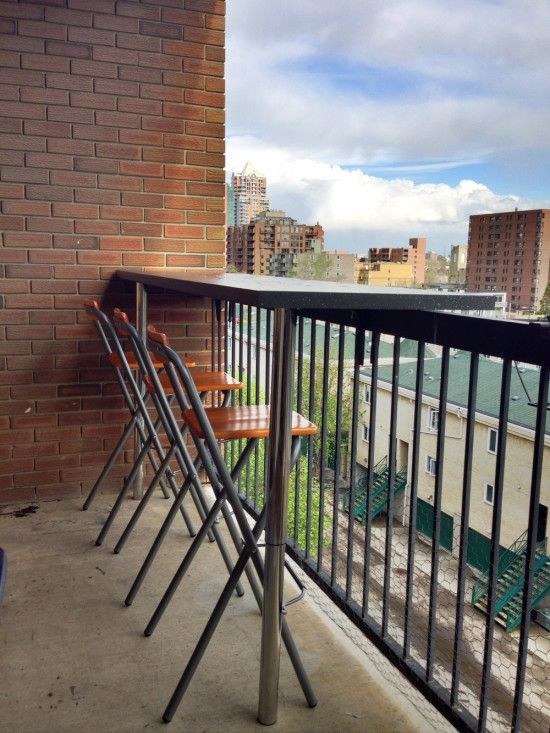 This is actually an IKEA hack.
23. Use quarter-round molding for instant, easy glass shelving.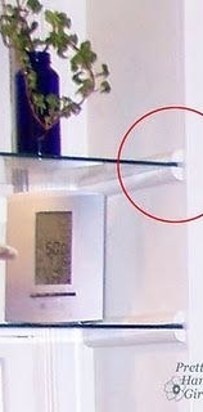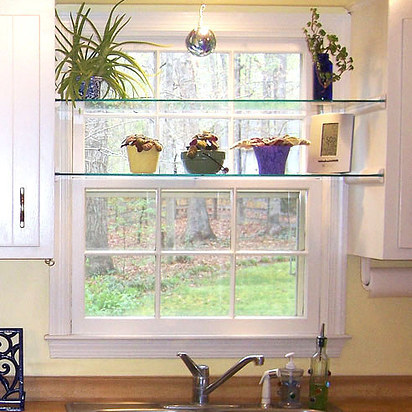 See how they did this here.
24. Finally get those paneled antique doors you always wanted with molding.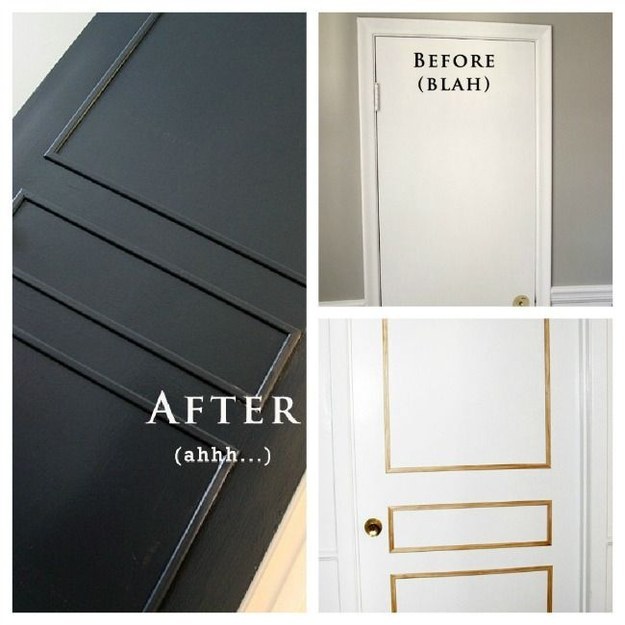 25. Treat your shower like a window with two curtains instead of one.