It's that time of year again.. pumpkin spice lattes, apple cider, crunchy leaves.. you guessed it - it's FALL! Before you go off galavanting through an apple orchard, don't forget about your home! Just like with spring cleaning, fall means it's time to prep your home for the following season and if Michigan has taught us anything, it's how brutal winters can be. They'll be here before you know it. Follow our checklist below of what you need to do to prepare yourself.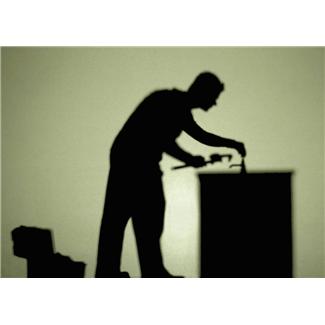 1. Chimney
Sure, this is a great option for those who have a fireplace. Who hasn't wanted to recreate a romance novel with a bear skin rug & a warm hearth while the snow is lightly falling outside but before you go planning your best Nicholas Sparks impression, you need to have the chimney cleaned and inspected. Creosote buildup can lead to a chimney fire. If you plan on turning up the heat regularly then you should be having it inspected once a year.
2. Gutters
This is the least favorite task on everyone's to do list but it's really unavoidable. Your gutters are like a safe haven for pests, mold, and clogs to your gutter system. It might seem like something that will take care of itself but an ignored gutter can lead to water buildup and damage to your roof in the long term. Even your basement can be effected! To avoid an issues down below, make sure the downspouts carry water away from the foundation.
3. Roof
Make sure there are no damaged shingles, flashing around the seams, or branches that hang over your home.The last thing you want is a roof repair in the middle of winter. You might love making snowmen but I'm pretty sure you wouldn't love making them indoors.
4. Storage
I'm sure leaving your paint, caulk or adhesives outdoors from those summer projects may seem like an alright idea but doing so will ruin those materials. And unlike spring flowers, the snow won't just thaw them out to bring them anew.
5. Insulation
I cannot stress enough how important insulating your house for the winter is. It's not only a cost effective way to lower your energy bills but is a small step in helping your environment. Get a home energy audit to find out where you need additional insulation.
6. Water Heater
Drain your water heater to remove sediment buildup from the holding tank. You can improve your water heater's efficiency by 50% simply by draining. Because let's be honest, no one wants to take a cold shower in minus degree weather.
7. Windows & Doors
This step is probably as important as insulating your home. Check for drafts near windows & doors. Apply weatherstripping where needed. Drafty doors may need to be re-hung by an expert for a better fit.
8. Furnace
Are you noticing the recurring theme of keeping warm? Air filters that are clogged with dust & debris can greatly reduce your home's heating efficiency and should be checked/replaced regularly especially if you have pet.