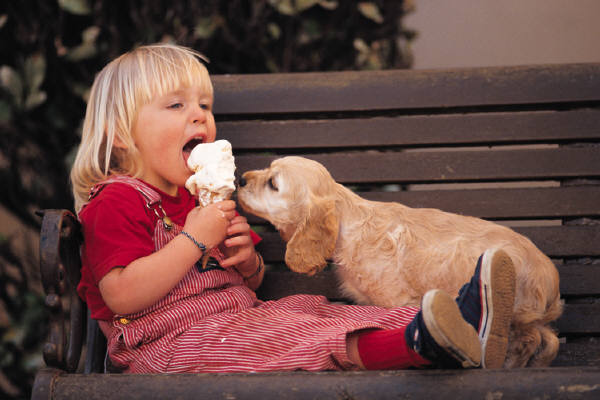 Staging a home is difficult enough but with kids? It may not only seem daunting but impossible. Can a home really be expected to look like a Pinterest worthy haven when you have kids running around and a dog that slobbers on everything? We are here to tell you that yes, it is. The only way to sell your home whether you're childless or with a mini football team, is to appeal to all types of buyers. Try to keep all the spaces as neutral as possible because even though a family may love your house, your next potential buyer could very well be a bachelor (or bachelorette, 2017!). To make things easier for you, we've compiled a list of tips to streamline the process:
1) Declutter.
Now, this is something that all sellers should keep in mind, with children or without however, it is definitely more of a challenge with little ones around. Try to organize a tucked away space for the toys with neutral colored containers or go extreme and simply either move things to a storage unit or better yet, donate clothes and toys your children don't need anymore. I know, that toy they loved for a whole 5 minutes seems a lot more worthy of their time now that you're telling them to get rid of it but, be honest with them and you'll be able to teach your children a life lesson about selflessness in the process. Just please, PLEASE, don't just shove everything into a closet. Imagine a buyer walking through your home, opening a closet door, and being faced with a mountain of clutter. Not the image you want them to leave with, now is it?
2) Tone Down the Themed Bedrooms.
Yes, your five year old might not understand why someone else wouldn't love his dinosaur themed wallpaper but just bribe with all the possibilities in your new home. Sure, there will be families who love the decor but again, you can't list a home with only one type of buyer in mind. Most people want a turn-key home and for many, this does not include a princess themed bedroom. Try painting the walls a neutral tone and opt out of displaying all those action figures.
3) Replace Your Family with Artwork.
No, not your actual family - just their photos. This is almost a MUST. Photos of your family will distract buyers and make them unable to see themselves in the space. They can't envision their life in your home if they're too busy looking at yours. Try to remove any personalized items and replace it with paintings or stylish, neutral decor.
4) Repair, Repair, Repair.
This should go without saying but any marks on the walls, stains, or chips should be repaired. Think of it as when you borrow something from a friend, you'd return it to them in the same if not better condition, wouldn't you? Why would your new friend who's paying for your home want anything different? No one wants to invest their money in a home with wear and tear so maintaining is key.
5) Stay Clean.
Don't wait until you know you have a showing as this is unpredictable and a lot of times, last minute. Your house should not have to be prepared, it should stay prepared. I know this is easier said than done with little germ monsters running around (love them but let's be honest). It might be a good idea to invest in a cleaning service to do a deep clean. Everyday the surfaces should be wiped, floors should be scrubbed, and home decluttered.
Call us today for even more tips and tricks!