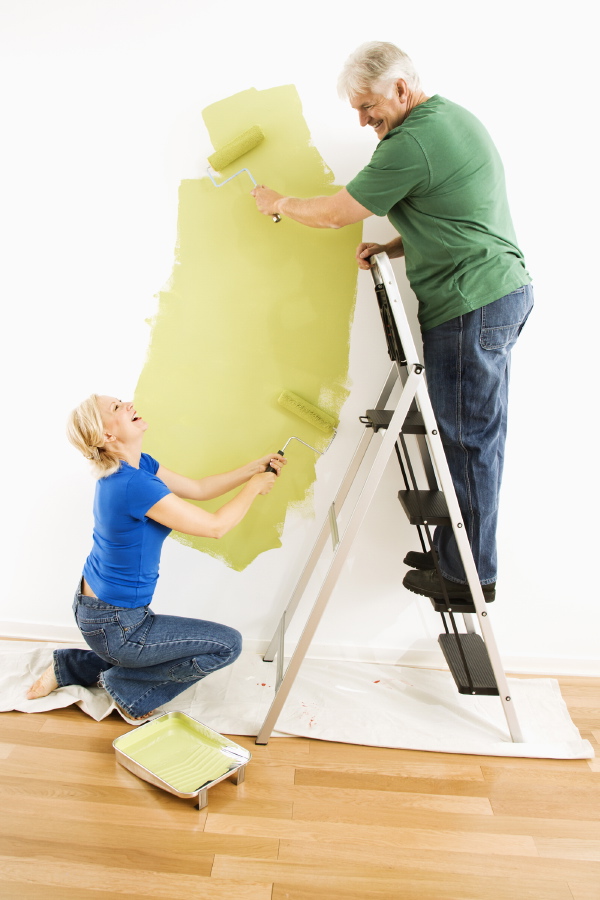 Well, sort of. We are by no means saying, do nothing but it's easy to get caught up in the idea of all the things wrong with your home when you're about to list. However, not everything needs to redone. Avoid the "while we're at it" attitude. It will cost you not only time but more importantly, money, that you could be spending on renovating YOUR new home.
Your goal is to find a happy medium between spending the least and netting the most from any potential buyers. The home should read as nice, new(er), neutral, and filled with necessity. If you're unsure what's included in those four qualifiers? We've compiled a list of things you don't have to waste your energy on below:
Don't Compete
The old saying, "the grass is always greener on the other side", seems to effect us all from time to time. For example, if everyone in your neighborhood has a fitted kitchen and a master bath, you may need to make improvements but if most of them don't, then you don't need to worry about them. Realtors will always check comps in the area for you but if those homes aren't even for sale and it's only 1 or 2, you have nothing to worry about. The most important thing is to be practical in your renovation.

Don't Sweat the Small Stuff
What's the first thing people see when they enter your home? The entry and main living areas are what buyers pay the most attention to. Don't worry about things like the laundry room. For these "bonus" rooms, a good cleaning is usually enough. Buyers will customize these as they see fit.

Is It Irreparable or Just Dirty?
Could your shower really just use a deep clean and re-caulking? A power clean can bring life back to old tiles, appliances, etc. Hire a professional cleaning crew first before you decide to go ahead with expensive tile replacements or even bigger projects.

Revive Not Replace.
Rather than replacing baseboards, trim, tiles, an old fireplace, etc simply revive them by adding embellishments or a new coat of paint. You would be amazed by the results a new coat of paint can get you!

Stage
If you feel your home is too simple, just add coffee table books or raised displays to play up the minimal appearance of the home.

Don't Overanalyze
A lot of times sellers can get overzealous about what potential buyers want. If the improvement is as subtle as simply putting in solid wood doors opposed to hollow doors, don't waste your time. Most buyers won't even notice the change.

No Fancy Drapes
Buyers will not be impressed because you purchased a lavish new drape. To envision themselves in the home, you should keep things simple with plain, some shade of white blinds. If it's too much of you all over the home, it will be hard for them to envision themselves in the space.

Don't Replace Appliances
This will vary by market but overall, it will not add to your gain if you buy the new appliances for them. If they have the option of replacing them with what they want, they will be happier in the long run.
For more tips and tricks, call one of our experienced agents today!