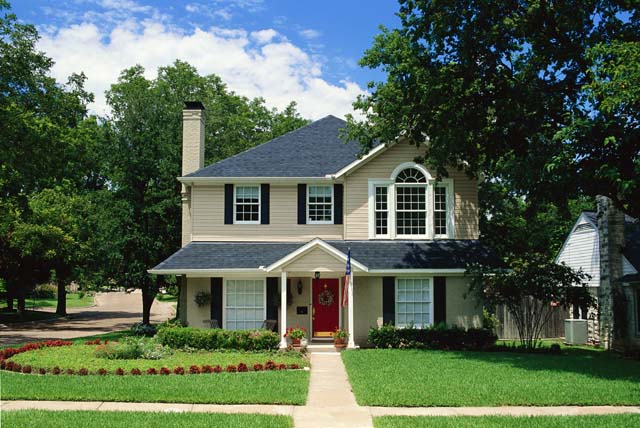 We get it - you want your dream home. The home that checks everything off on the list but let's face it: finding a dream home is as difficult as finding your dream partner - you're going to have to overlook the minor things. We've made a list of some minor imperfections that could be keeping you from finding your ideal home.
1. The White Picket Fence
We all grew up with the images of the perfect family, you know the one. A historic colonial with a charming couple and their two angelic children (a boy and a girl for symmetry) with a golden retriever waving to you with big, goofy grins on their face. How could we not want the same for ourselves? The idea of a fence for our children (canine and otherwise) is something some of us see as a necessity. A fence can offer you privacy and security but it should not deter you from a home that checks off most of your other, more important requirements. Mainly because it's fairly easy and inexpensive DIY project. Let those Home Depot ads take you away.
2. Furniture
I know it's hard to imagine a something other than what's right in front of you but it's time to use our vivid imaginations to dream up what could be rather than what is. Unless the home is coming fully furnished, there's no reason to worry about what the rooms look like as is. Instead, put on your Bob the Builder thinking cap & imagine your style within the layout of each room.
3. Lighting
Swapping out that retro lighting fixture isn't as difficult as you might think. You can find plenty of DIY or Pinterest ideas to help you. Bonus points if the old fixtures are in good condition, you can sell them and use the funds for your new ones!
4. Paint Color
Let's be honest, what's more fun than calling up your friends for a couple of beers and pizza & having a first-time-home-buyer themed party. Lots of things, you say? Okay, fine. It can still be a fun way to make memories in your new home and personalize it to your taste. Not the hands on type? No worries, hiring a painter is fairly affordable.
5. Cabinets
The hardest thing about cabinets might be if you plan on installing all new ones. Otherwise, staining your cabinets or installing sleek new knobs is one of the easiest DIY projects. Maybe not as fun as painting but if you're an avid renovation enthusiast, this could be your favorite task.
Let us know in the comments if we missed anything on this list. We'd love to hear what you think.